The Scott's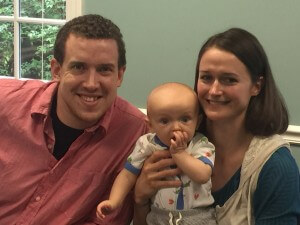 Jane & Steve came highly recommended to us by close friends who had purchased their first home with them. We knew absolutely nothing about the lengthy and complicated process of buying a home, and had heard many horror stories from friends and families over the years who had not had a good experience buying their home. Had we not worked with Jane & Steve, odds are good we would have had our own disaster story to share. Fortunately, today we have precisely the opposite!
One of the most amazing gifts that Jane & Steve have is the ability to clearly explain the complicated game of real estate, with all of its rules and regulations, in a way that makes it easy to understand. Remarkably, though they undoubtedly explain the same concepts over and over to their clients, they do so without it sounding like a rehearsed speech. This is because they aren't giving a speech, they're having a genuine conversation, one in which they are listening to us so they can understand what we are looking for and what our needs are.
Knowing that they were 100% in our corner and looking out for our best interest instead of their own gave us the confidence to move quickly when we found the house we liked. Purchasing a house is the largest investment we have ever made, and Jane & Steve made sure that we thoroughly understood everything that we needed to about the property and the process so that we could make a good decision and a wise investment. They set us up to succeed in our first home, and for that we are forever grateful! We cannot commend them to you highly enough.